About Us
CashBox is a digital savings platform that helps everyone "Make saving a habit". CashBox was founded as a fun way to encourage a healthy saving habit and help curb excessive spending all on a seamless and easy-to-use interface.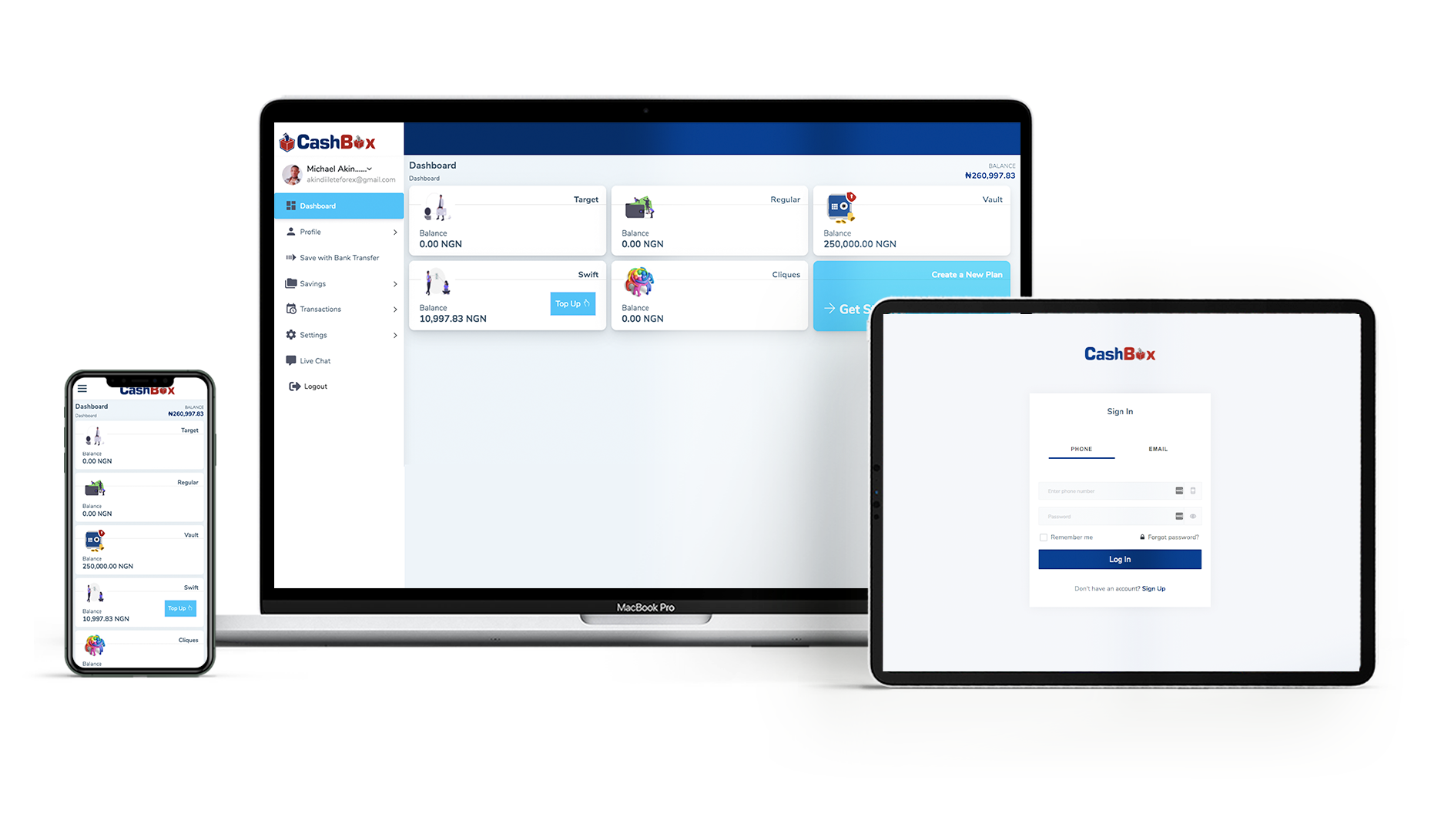 Our Company
CASHBOX is a digital savings platform owned by CashBox Global Services Limited (RC1529133).
Our Mission
Our mission at CashBox is simple... To partner with our customers and help them take charge of their finances.